Electronic shelf label systems are used to display and automatically update product pricing shown on shelves. They are typically comprised of three components: Label management software. Communication controllers E-paper display modules The label management software provides an intuitive way for users to easily manage pricing and stock information for every product across their entire network of stores. This information is then sent to the communication controller via Wi-Fi before being transmitted to the e-paper display modules via a private 2.G Wi-Fi signal for ultimate data transfer security. Updates are automatically rolled out across the shop floor instantly.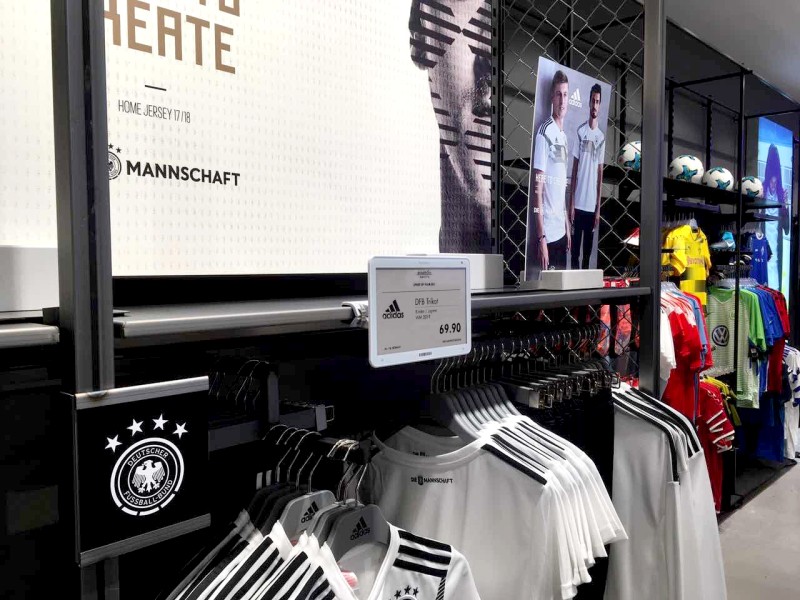 Wide Range of Solutions
From supermarkets to clothes stores to canteens and everything in between, these displays are available in a wide range of shapes and sizes to suit any industry sector. There is even an IP67-rated waterproof version for applications such as seafood tanks, and a frost-proof version that can operate at temperatures as low as -25oC for use in freezers.
Tri-Colour E-Paper Displays
Utilising e-paper technology, these durable displays have an ultra-wide viewing angle and extremely low power consumption. Plus, with three colour options available for content (black/white/yellow or black/white/red), you can add eye-catching colour to your shelf labels.
5-Year Single Charge Battery
Thanks to the ultra-long battery life and automatic power allocation, these displays can be in 24/7 use for up to 5 years on a single charge (based on 4 updates per day).
Robust Enclosure
These displays are designed for commercial use in public spaces and the outer casing is no exception, made of a sturdy hard-wearing plastic. This also available in a range of custom colours to match your branding.
Multi-Coloured LED Light
Able to flash in 7 different colours, the built-in LED light helps staff to navigate to specific ESL locations quickly, such as when picking products to fulfil online orders or when identifying items that are out-of-stock.
Anti-Theft Installation
For maximum security against potential theft, a specialised tool is required to remove ESLs from shelves.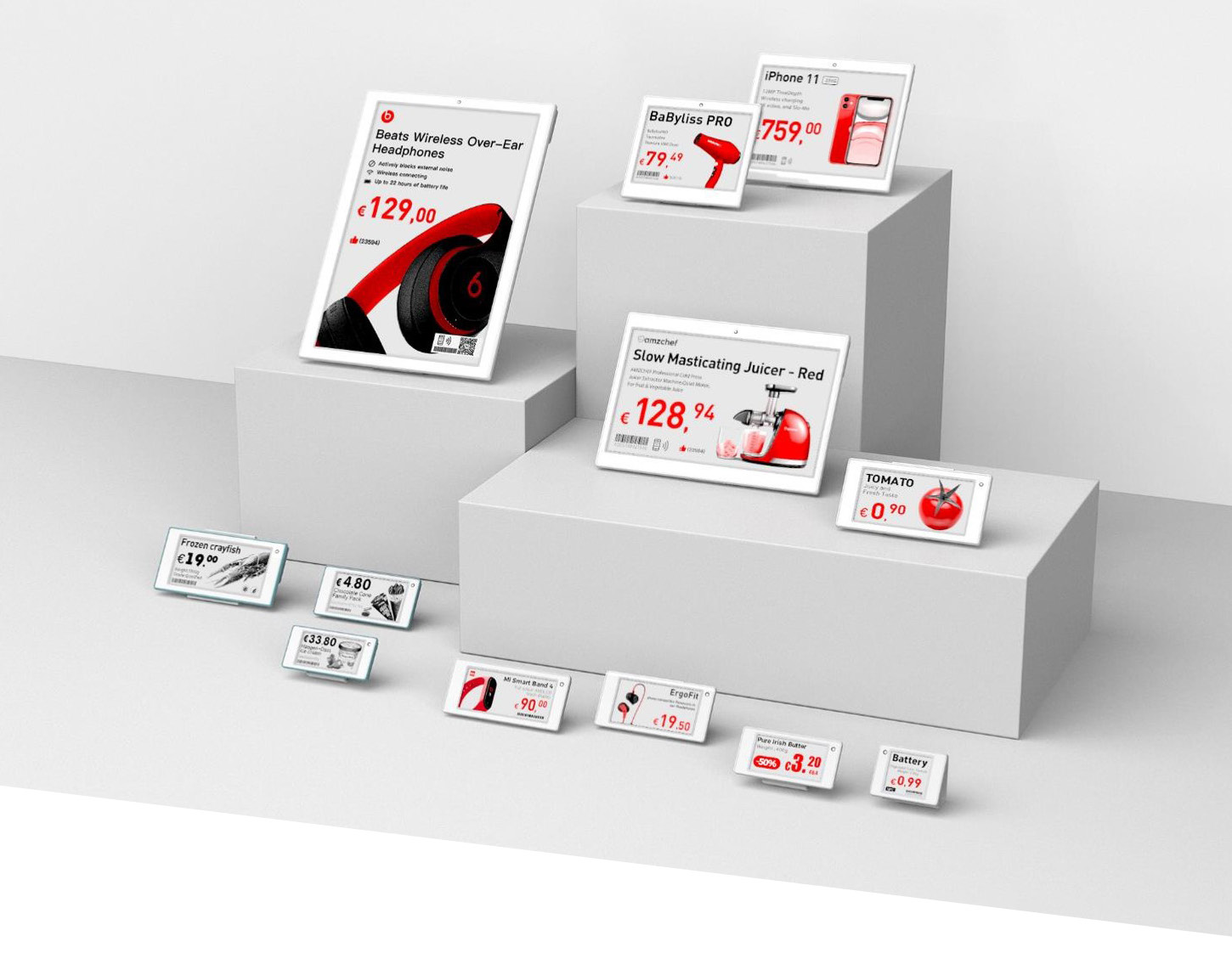 Download More Information