The stylish enclosure design really makes this touch screen stand out from the crowd. The bezels are so thin that the display area occupies more than 91% of the overall screen size. Designed with aluminium bezels and a moulded polymer rear, the screen is so lightweight it can even be mounted on a stud wall.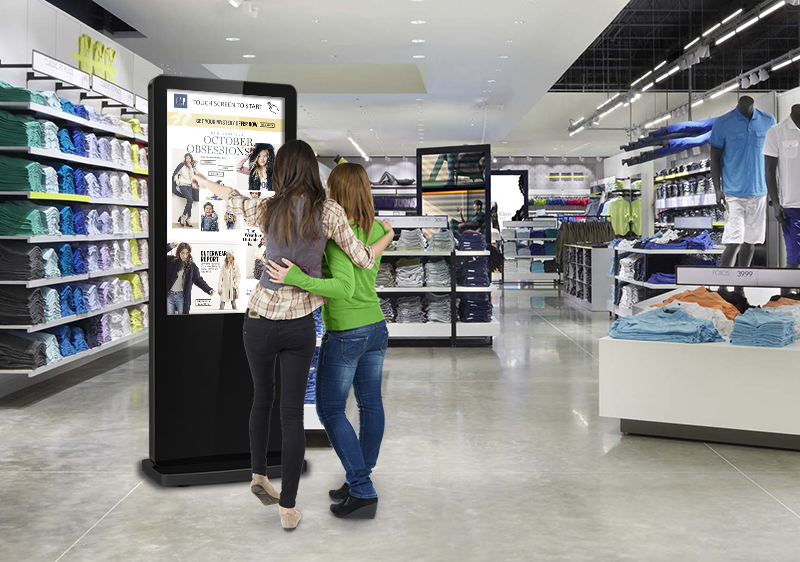 Dual OS - Windows & Android
Both Android and Windows operating systems are installed on the integrated PC for ultimate flexibility. These displays provide a fully integrated solution - whether your application calls for Android or Windows.
10 Point Infrared Touch
Having up to 10 touch points allows you to manipulate images, zoom in an out as well as perform many other touch gestures; much like you would with a domestic tablet. It also allows for multiple users interacting with the screen at one time.
450cd/m2 IPS Panel
Commercial grade IPS technology accurately displays image quality and colour depth with no fall-off in colour accuracy. These panels are designed to achieve ultimate lifelike colour temperature in portrait orientation.
Internal Locker
Should you need to connect the screen to an external source, like a PC or media player, you can use the USB and HDMI or VGA inputs and hide the player inside the internal locker.
Low Power Consumption
The LED backlight technology provides improved brightness and contrast. Their lifespan is drastically improved to over 70,000 hours and the power consumption is reduced by around 30%.
24/7 Commercial Use
These displays use a commercial grade LCD panel and LED backlight. They have the ability to be in constant use 24/7 for over 70,000 hours and have no external buttons or controls to avoid tampering.
Multiple Inputs
If the integrated PC is not powerful enough for your application you can connect an external PC or media player, via HDMI or VGA for the AV signal and USB for the interactivity.
Integrated Castors
These freestanding displays are a fully portable solution as they feature integrated castors as well as retractable feet for more permanent installations.
Giant Tablet Styling
The steel enclosure has a super slim profile and rounded corners to add to the captivating tablet-like aesthetics as well as protecting the internal components from potential damage.
Integrated Speakers
The displays feature two integrated slimline speakers for applications that require an audio element.
Wide Viewing Angle
Thanks to the IPS technology these displays provide fantastic image quality with a remarkable viewing angle of 178° in portrait orientation.
Touch CMS
For a small charge you can take advantage of our user-friendly CMS, allowing you to conveniently create your own interactive content.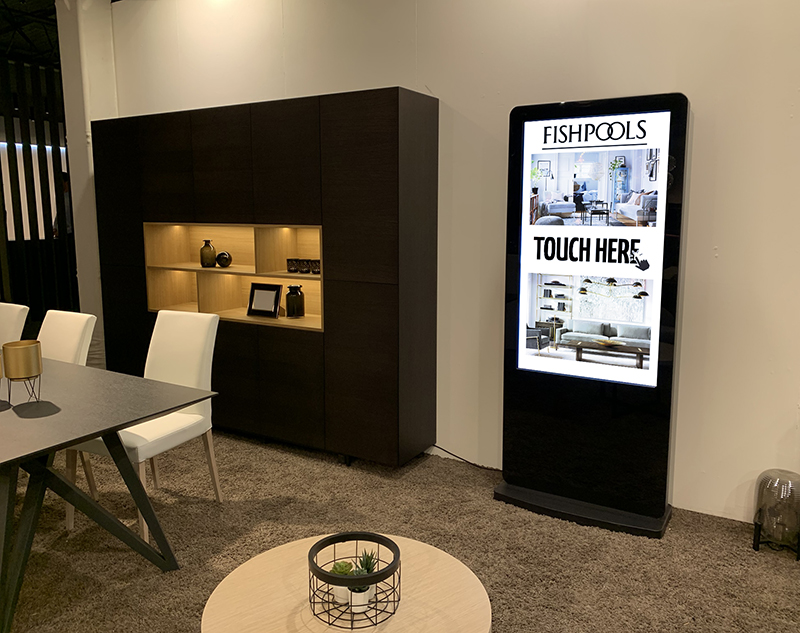 Download More Information